Our products are made using a range of organic essential oils, which we steam distil from organic aromatic plants grown here on our farm on the lower slopes of Mt Kenya. Bourbon Geranium, Chamomile, Thyme, Lavender and Calendula are just a few of the natural ingredients which colour and fragrance our fields and bring their therapeutic benefits to our products.
Our stores are also full of a wonderful range of pressed oils supplied by local growers groups.  Avocado, Baobab, Macadamia, Jojoba, Shea Butter and Hibiscus; the menu is long and therapeutic. We use these locally sourced sourced bio-ingredients as the backbone for a range of natural products which are great for you, great for the planet and never tested on animals.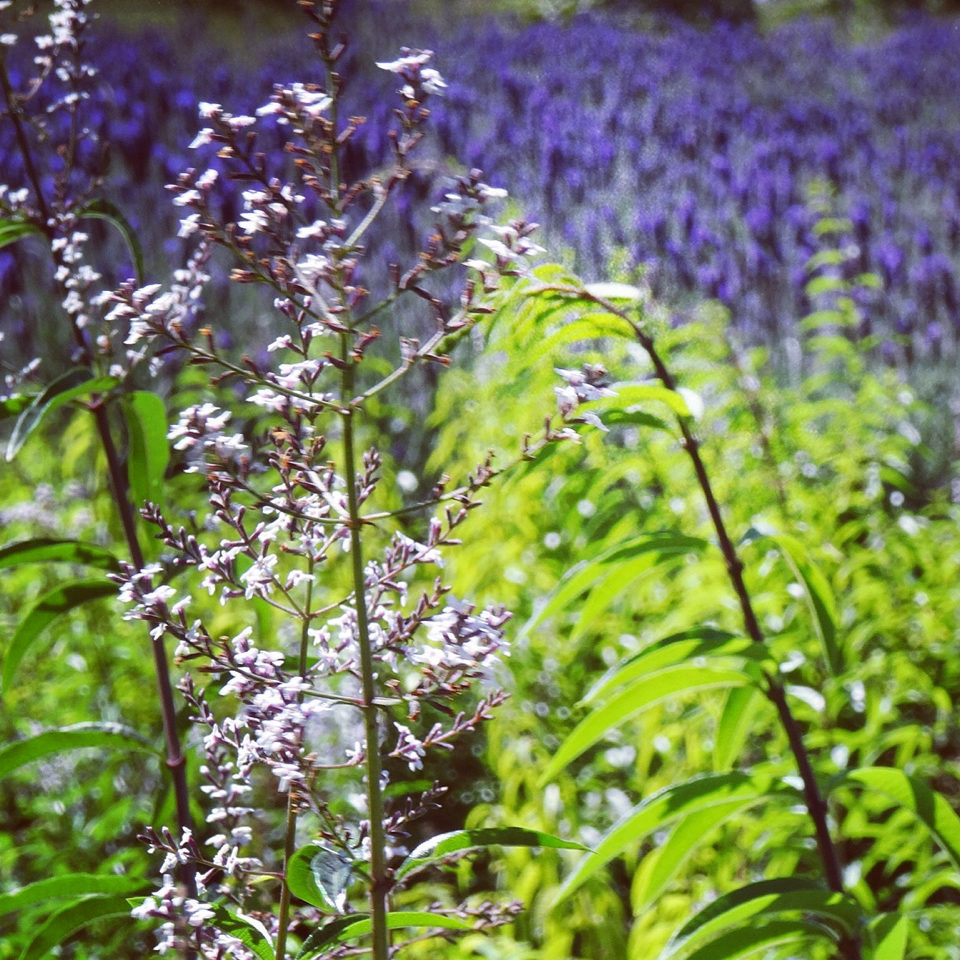 Essential Oils
Many of the essential oils we use are organically grown and distilled right here on the farm. Adding to those we've already mentioned, we also grow Tea tree, Lemon verbena, Bay, Rosemary, and Palmarosa. Our Frankincense oil is carefully sourced from an organic grower group in the arid lands of northern Kenya. Sadly we don't have the right growing conditions for all the oils we need so some, like lemongrass, patchouli and ylang ylang are sourced from further afield where the growing conditions better suit the plant.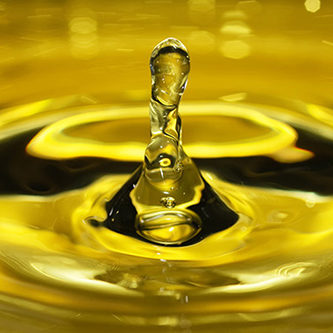 Vegetable Oils
Our approach to sourcing the other ingredients in our products combines our aim to use the best naturally active ingredients available with a desire for practicality and simplicity. We like to support small-scale grower groups whilst minimising the negative impact our production process may have on our planet. This is a work in progress.
Macadamia Oil
An inherent affinity to the skin's natural oils means that Macadamia oil (Macadamia tetraphylla) absorbs very quickly into the skin making it a wonderfully hydrating oil for all skin types, particularly dry and mature skins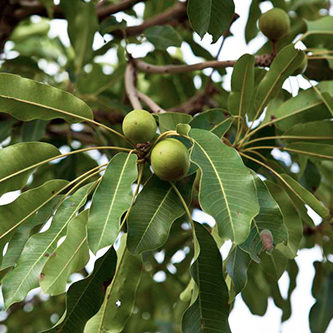 Shea Butter
Shea butter (Butyrospermum parkii) has been used for centuries because of its highly beneficial properties for both the skin and hair. We source our Shea butter from a Women's Group in an impoverished part of northern Uganda where the sustainable and profitable use of the seeds protects those trees in an area desperate for wood as an instant source of income.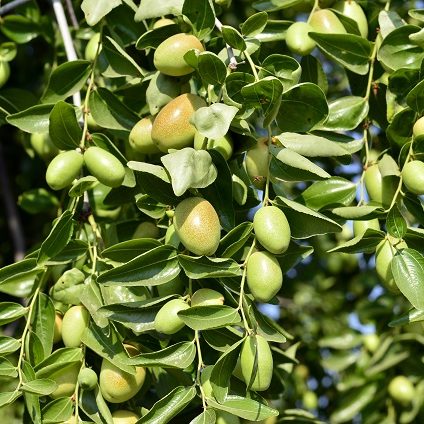 Jojoba Oil
We source our Jojoba oil (Simmondsia chinensis) from Wildlife Works in Tsavo, a wonderful organisation dedicated to reducing
carbon emissions and promoting biodiversity through their work with local communities. Jojoba is a natural source of Vitamin
E, a skin moisturiser and healer. We love using it in our lip balm.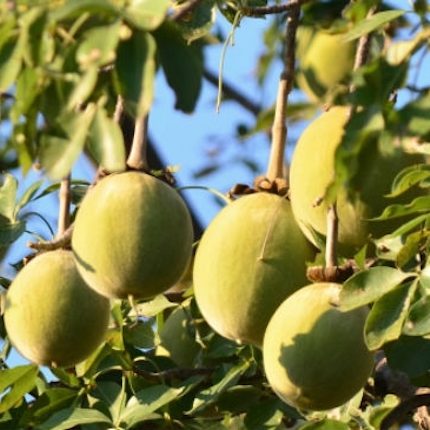 Baobab Oil
Of course the majestic and ancient Baobab tree (Adansonia digitata) produces an oil that is high in Omega 3, 6 and 9 fatty
acids which we know are great for keeping the skin hydrated and supple even if we have no idea what a triglyceride is!
Baobab oil also boosts collagen production making it a not-to-be-missed ingredient for our lip balm and Cream-F…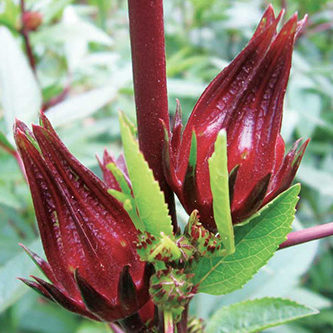 Hibiscus Seed Oil
Produced in Uganda by small-scale farmers, Hibiscus seed oil (Hibiscus sabdariffa) is rich in linoleic and oleic fatty acids
and is bursting with vitamin E; a fat soluble anti-oxidant. This means that using products containing this ingredient helps
alleviate dry skin and discolouration. We couldn't resist this oil; it's in all our soaps our facial exfoliant and our
lotions.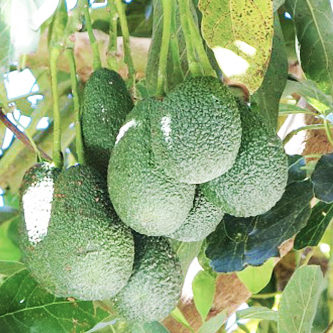 Avocado Oil
Avocado oil (Persea gratissima) contains a wealth of vitamins and is deeply penetrating, making it ideal for massage. It
is known to benefit dry skin and dry hair as well as ameliorating conditions such as eczema.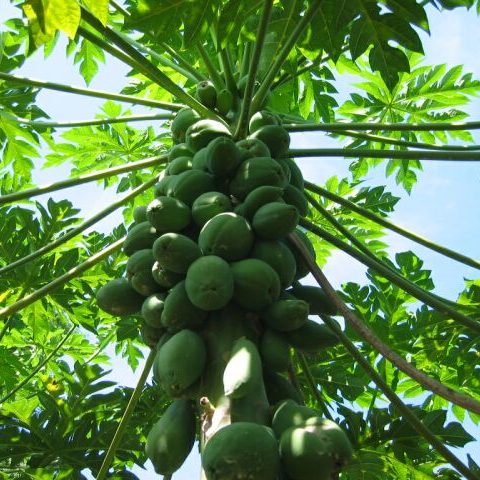 Papaya Seed Oil
As well as being rich in minerals, vitamins and fatty acids, Papaya seed oil contains that magical ingredient Papain which
acts as a super gentle exfoliant dissolving dead skin cells and sebum.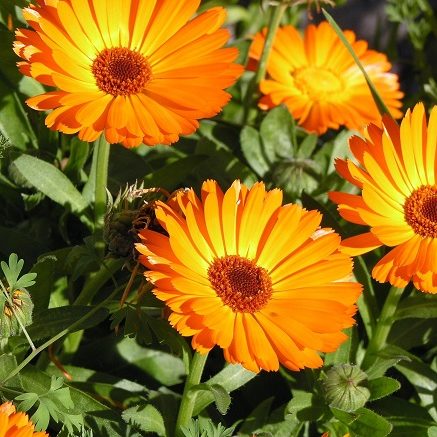 Calendula
We add the petals of this naturally healing plant as an oh-so-gentle exfoliant in our soaps.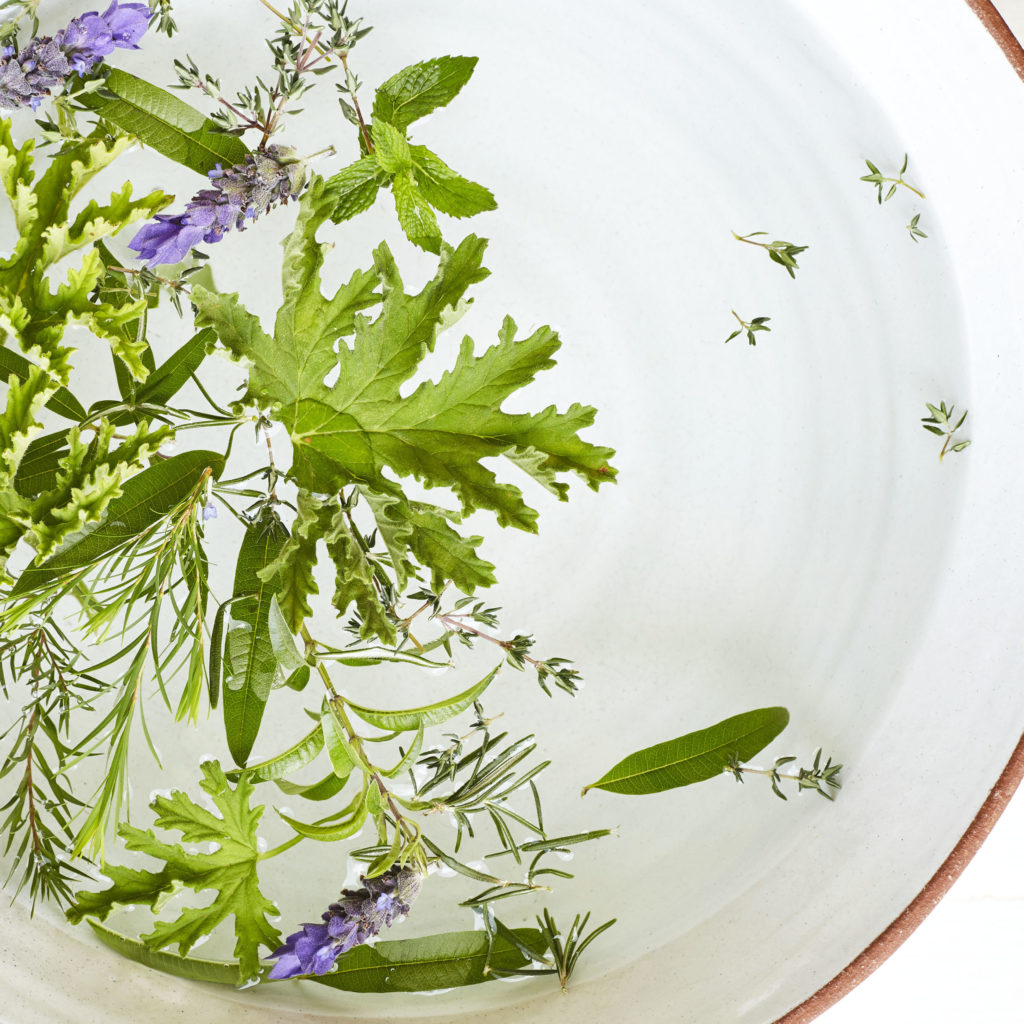 Hydrosols
These are a golden bi-product of the distillation process, we incorporate hydrosols, with their many benefits, into many
of our products and they form the basis of our range of super-fatted, extra-gentle soaps and are also used in our facial
toner, hand cream and room sprays.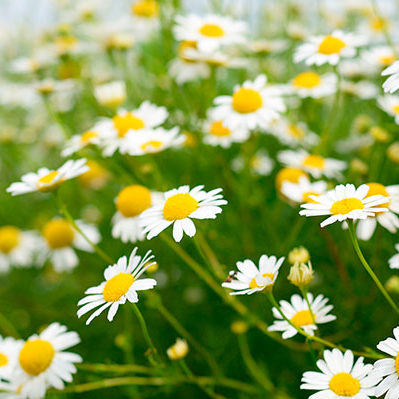 Chamomile
Chamomile is antibacterial, anti-fungal, anti-inflammatory and antiseptic. It is also considered to be hypoallergenic with
the ability to neutralise skin irritants.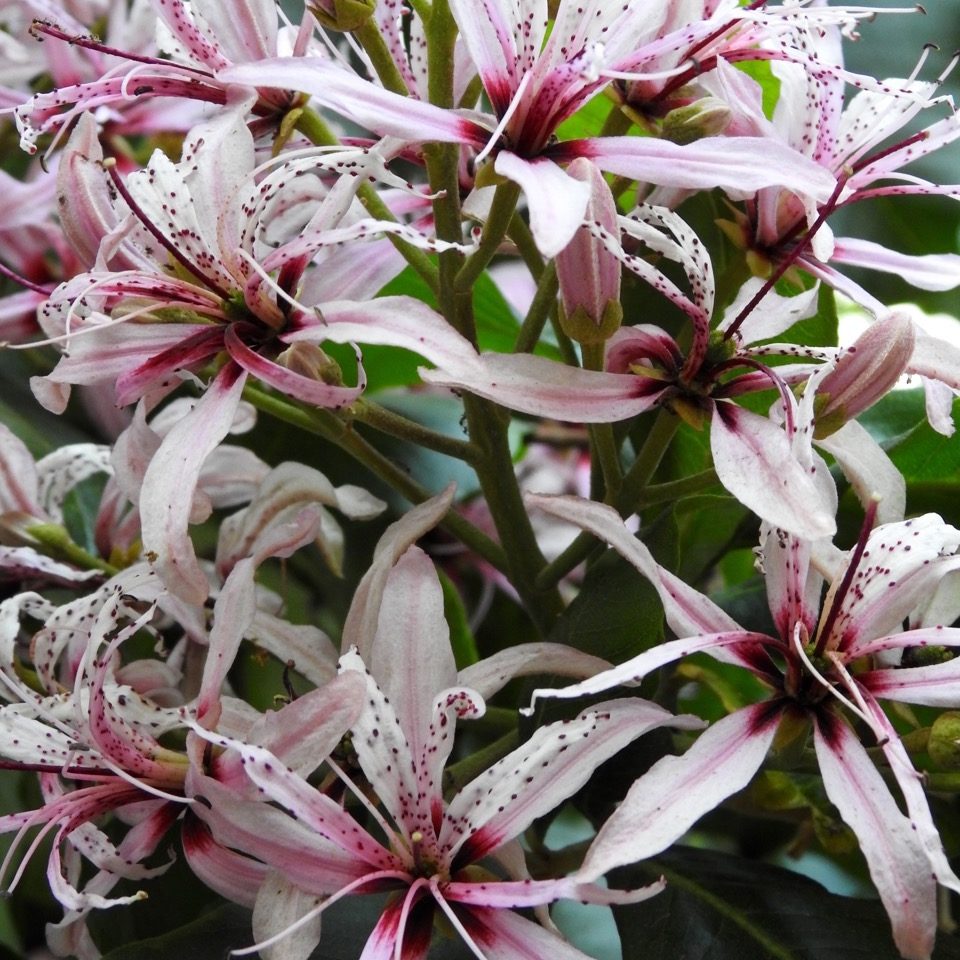 Cape Chestnut Oil
This lovely oil which is rich in anti-oxidants and essential fatty acids comes form the seed of the beautiful Cape Chestnut
tree which grows abundantly in the Mt Kenya region. The oil has a healing effect on both psoriasis and eczema and is deeply
moisturising.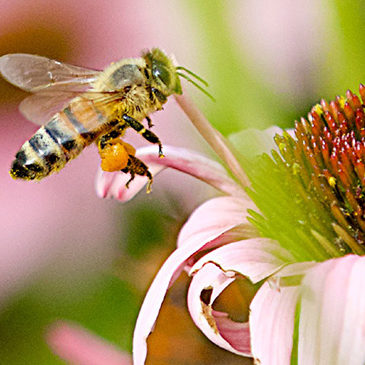 Honey & Bees Wax
"The Nectar of the Gods", honey is a natural antiseptic, cleanser and healer with anti-oxidant properties to delay ageing
which is also great for sunburn and skin damage. Why resist? Beeswax is a rejuvenating humectant which attracts moisture
to our skin and provides a protective barrier whilst not clogging the pores. Perfect for lip balms.